CEDAR Cambridge Audio Restoration and Forensics System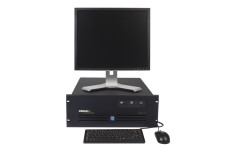 The audio world has changed. Surround systems with six or eight channels are becoming commonplace, as are 24-bit, 96kHz processing and replay systems. These have increased the need for a wider range of audio tools capable of cleaning up everything ranging from the earliest recordings to the live broadcasts being transmitted today. CEDAR Cambridgeª gives you the power to address all of these problems. CEDAR Cambridgeª incorporates a suite of completely new CEDAR algorithms. The most powerful and most faithful processes yet developed, these are capable of removing more noise – and more types of noise – than ever before, without damaging the desired audio or introducing unwanted side-effects and artefacts.
For more information, please visit this product's webpage.