CEDAR Duo Auto Dehiss Hardware Audio Restoration Processor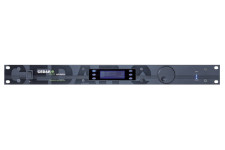 The Duo auto dehiss processor is a further development of the Dehiss 3 algorithm developed for CEDAR Cambridgeª. Nevertheless, the power of the auto dehiss process is disguised by a remarkably simple and intuitive interface, so that excellent results can be obtained quickly by users with few (or no) advanced audio engineering skills.
For more information, please visit this product's webpage.