CEDAR Manual Declick Software Module for Cambridge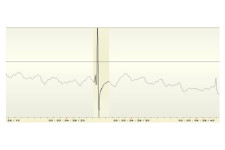 Manual Declick is ideal for restoring audio that suffers from problems for which Declickle 2 is not ideal. It allows users to specify the audio that constitutes the unwanted noise, and the algorithm – optimised for long clicks and scratches – will remove noises such as those found on optical soundtracks, as well as drop-outs and extended digital errors. Simply mark the offending signal, and Manual Declick will eliminate the problem.
For more information, please visit this product's webpage.