CEDAR Retouch Software Module for Cambridge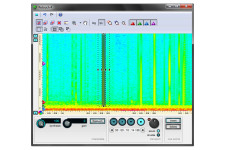 CEDAR Retouch 4 is a huge leap forward in sound processing technology. Unlike conventional restoration tools, it provides a wide range of time/frequency editing (TFEâ"¢) capabilities, and allows you to define the temporal and spectral content of the sound you want to remove. Furthermore, you are not limited to simple 'rectangular' definitions of complex sounds: Retouch 4 allows you to mark complex areas in its spectrogram using the types of tools commonly found in the most powerful photographic and image manipulation software. This makes it possible – accurately and correctly – to identify noises as varied as coughs, squeaky chairs, page turns, the creak of a piano pedal, and even those car horns. Once identified, unwanted sounds are replaced seamlessly with audio that matches the surrounding signal. All other audio remains untouched.
For more information, please visit this product's webpage.