CEDAR Studio 7 Declip Software Plug-in for Pro Tools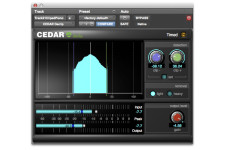 Declip allows you to identify and remove most instances of clipping in a single pass. You'll be amazed at how effortlessly it removes clipped samples and reconstructs the original signal, improving clarity, reducing or even eliminating distortion, and restoring the original dynamic range of the damaged audio.
For more information, please visit this product's webpage.