CEDAR Studio 7 Software Plug-in Suite for Pro Tools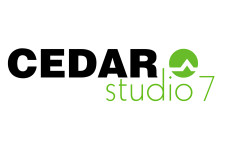 Available as a range of AAX and VST plug-ins for the Mac and PC (as well as offering a standalone version of Retouch 7) CEDAR Studio 7 comprises advanced processes that allow you to eliminate a wide range of common problems and significantly improve the sound quality of your audio. Each CEDAR Studio 7 process has been derived from our multi-award-winning CEDAR Cambridge flagship, and provides unsurpassed results, quickly, and with the minimum of fuss and user intervention.
For more information, please visit this product's webpage.