Sonifex RB-DA6G Audio Distribution Amplifier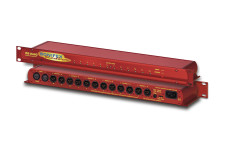 The RB-DA6G is a 1U rack-mount high performance 6 way stereo distribution amplifier for splitting a source into a number of different outputs. It is identical to the RB-DA6 with the addition of individual output gain adjustment, instead of global stereo gain adjustment.
For more information, please visit this product's webpage.