Sonifex DHY-04S Single Automatic Digital TBU, AES/EBU & Analog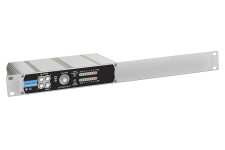 The DHY-04S 1U rackmount telephone hybrid is an enhanced redesign of the DHY-03, the best performing telephone hybrid in the world. It now has auto-sensing combined analogue and AES/EBU inputs and outputs, front panel speed dial buttons, together with an Ethernet interface to allow web browser access to the configuration and internal settings. All whilst still retaining stunning line balance rejection figures. For the best sounding audio calls you're likely to hear, you should specify the DHY-04.
For more information, please visit this product's webpage.