Sonifex DHY03T Telephone Balance Unit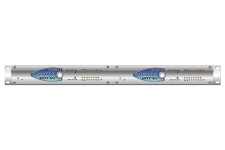 The DHY-03T is a twin automatic digital TBU, 19″ (48.3cm) 
rack-mount unit. The digital DHY-03 telephone hybrid is probably the best performing digital hybrid in the world, with simply stunning line balance rejection figures. For the best sounding audio calls you're likely to hear, you should specify the DHY-03.
For more information, please visit this product's webpage.