Audessence PodBlaster AM Broadcast Audio Processor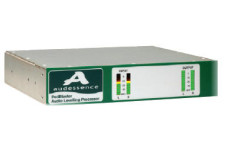 Unrivalled professional sound control at a breakthrough price point. The PodBlaster is desiged for podcasters, broadcast studios, cable head-ends and program production applications. Analog and digital inputs and outputs, GUI set-up via USB and no fewer than nine pre-set audio profiles.
For more information, please visit this product's webpage.