Coles 4040 Ribbon Microphone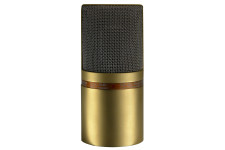 The 4040 combines a bold look with greater output and a wider frequency response, the Coles 4040 is sure to compliment any studio microphone cabinet. The 4040 comes complete with internal shockmount that can be secured for transit, an adjustable, universal stand mount, and a rigid case for storage.
For more information, please visit this product's webpage.