Sonifex RM-4C8-HDE1 Reference Monitor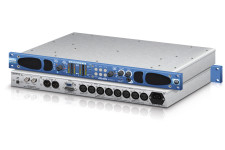 This version of the Reference Monitor is the RM-4C8 with the RM-HDE1 expansion card already fitted. So, it has all of the features of the RM-4C8 as standard together with the ability to de-embed audio from an SDI stream and then decode a Dolby digital audio signal from that de-embedded audio.
For more information, please visit this product's webpage.