Sonifex RM-2S10 Reference Monitor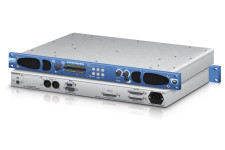 The RM-2S10 is a 1U rack-mount unit offering quality loudspeaker monitoring and accurate, high-resolution metering of up to twenty both analogue and digital stereo audio sources and more with the addition of optional expansion cards. Sources may be in any mixture of analogue and AES/EBU digital formats, with sample rates up to 192kHz accepted.
For more information, please visit this product's webpage.