Sonifex RB-DD4 Delay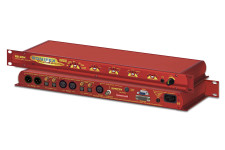 The RB-DD4 4 channel digital audio delay allows you to delay 4 mono channels of audio independently or together. Each channel delay is user selectable from multiples of common video frame rates, or a user defined value set via the serial interface. The unit is perfect for synchronizing audio to video which has been delayed by processing latency.
For more information, please visit this product's webpage.