Sonifex RB-ML2 Limiter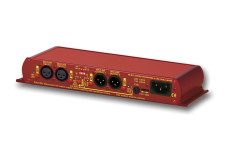 The RB-ML2 is a stereo microphone and line level limiter. The unit is mainly used where assistance with level control is required, for protection of mixer inputs and to prevent distortion. Ideal for news-booths, and the input to PC workstations, it provides an economical level control solution.
For more information, please visit this product's webpage.