Sonifex RB-SL2 Limiter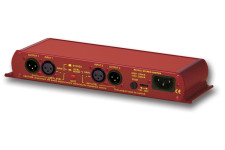 The RB-SL2 is a stereo, or twin independent mono, VCA limiter for use in news-rooms and other locations where the correct level into recording equipment is required, but not necessarily under the control of an engineer, for example, for overload protection. It can also be used as an inexpensive main output limiter for small scale radio stations, hospital radio and student radio.
For more information, please visit this product's webpage.